Kebab Halal at Shimokitazawa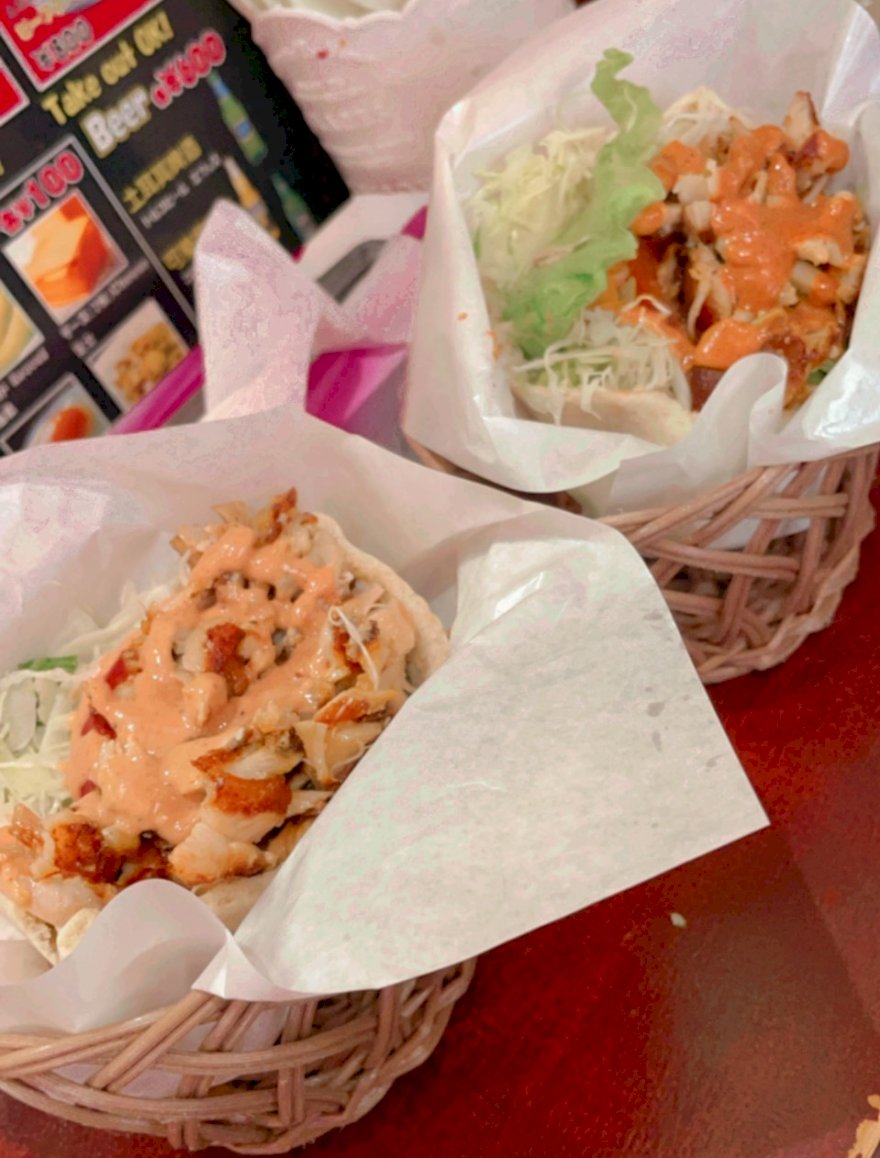 Last weekend, my friend and I, went to Shimokitazawa, Tokyo.
Fi
rst, we stop at Camii mosque for Dzuhur prayer. Camii mosque located at Yoyogi Uehara, which is 1 stop away (around 2 minutes by train) from Shimokitazawa station using Odakyu line. Or around 15 minutes by foot. We chose to walk.
You can find many small shops in Shimokitaza, selling clothes, shoes, foods and a few halal restaurants.
We went to halal kebab shop. They offer kebab wrap, kebab sands, kebab cup and kebab rice. You can choose chicken kebab or beef kebab with original sauce or sweet & chilli sauce. I tried kebab sands with original and sweet sauce. It was ¥600, quite affordable and surprisingly taste good for that price range.
The staffs were nice and funny. They were curious about our nationalities. It was nice coincidence that one of the staff is from one of Arabic countrie as my friend's. They started talking in Arabic, which unfortunately I cannot understand. That staff also speak Japanese and I'm gladly started conversation with him.
They also sell shaved ice with strawberry, mango & melon flavour. Although I didn't order it, it looks delish & refreshing.
The shop wasn't big, it only accommodates 10 people seat in. I saw many people do take out order.
After we had fun in Shimokitazawa, we went back to Camii for Asr prayer. Shimokitazawa are quite close to Camii at Yoyogi Uehara. When we hang out in those areas, Alhamdulillah we can had fun & managing prayer as well. (AN July 2021)
Restaurant info:
Doner Kebab (Shimokitazawa)
2-13 Kitazawa, Setagaya ku, Tokyo 155-0031
Dine in OK, Takeout OK, Delivery X